Modern Orthodontic Treatment
Individualised Care at Charlestown Orthodontics
A range of treatments are available at Charlestown Orthodontics including: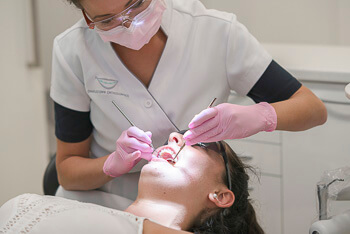 Metal braces
Tooth-coloured braces
Invisalign/Clear aligners
Orthopaedic Functional Appliances
Self – ligating brackets
Space maintainers
Expansion appliances
Jaw widening
Removable appliance (plate)
Fixed lingual retainers
Phase 1/early intervention
Every patient's treatment plan is specially formulated to meet their specific treatment needs. At the initial consultation Dr. Nerissa Green will carefully listen to your goals, evaluate the issues and discuss the available treatment options to achieve your new smile as well as advise on the best time for treatment to commence.
Dr. Green prefers to treat without extractions as much as possible.
Discover the Charlestown Orthodontics Difference
For customised, personal orthodontic care, please contact us to arrange an initial consultation.
CONTACT US

Charlestown Orthodontics | (02) 4942 1988